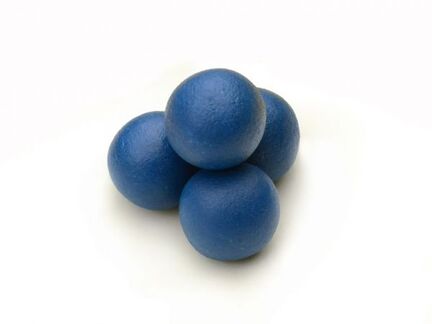 COLORED MARZIPAN BLU 250g
€ 4,36
Item number: MK11515
Volume discount
When purchasing 4: € 4,10
When purchasing 8: € 3,83
Marzipan kneaded 70:30 red
Marzipan for covering and decorating

Weight: 0,28 kg.
Prices are incl. VAT
Description
Ingrediener og Ernæringsindhold
This marzipan is already kneaded. That means it is perfectly suitable for covering cakes and making decorations. It is less sticky and therefore easy to handle. Despite of this it is luscious - flexible and keeps fresh.

Ingredienser:

Sukker, MANDLER (32%) (INDEHOLDER NØDDER), vand, glukosesirup, farvestof: E 124; E 104. Invertase. Det kan indeholde spor af hasselnødder og pistacienødder.
Ernæringsindhold:
Tellene er gennemsnitsværdier og er udsat for naturlige udsving referencebeløb.
Indhold pr. 100 g
| | |
| --- | --- |
| Energi (kilojoules) | 1901 KJ |
| Energj (1 kcal = 4,1868 kj) | 454 kcal |
| Fedt | 16,5 g |
| Hvoraf mættede fedtsyrer | 1,3 g |
| Kulhydrater | 67,2 g |
| Hvoraf sukker | 65,6 g |
| Protein | 5,9 g |
| Salt | 0,2 g |