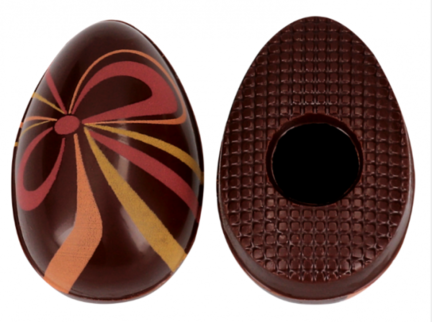 Eggshells Dark Chocolate 4x45 pcs.
476,80 DKK
Item number: 65801

Prices are incl. VAT
Description
Ingredienser & Ernæringsinhold
Whether for a birthday, Christmas or any other occasion - chocolates are just always perfect. Especially when they are homemade with love and the best ingredients. Chocolate wrappers are pre-made chocolate wrappers with a hole that you can fill with cream, mousse or even liquid.
Content: 4 foil per 45 pieces
Length: 39mm
Width: 26mm
Height: 20mm
Weight: 4,6g/piece
Ingredients:
Sugar, cocoa butter, WHITE MILK POWDER (22,0 %), emulsifier: SOJALECITHIN; natural vanilla flavouring. May contain traces of nuts.
Nutritional information:
100g contains on average:
Calorific value: 2553 KJ / 610 kcal
Fat: 40 g
of which total fatty acids: 23,4 g
Carbohydrates: 52 g
of which sugar: 51 g
Protein: 6 g
Salt: 0.1 g