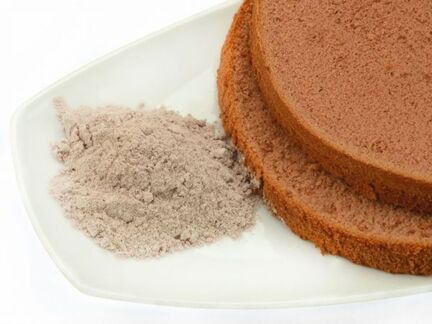 Lagkagebund Mix Choko Supreme 400g
€ 5,24
Item number: 13782
Cake bases - quick and easy

Prices are incl. VAT
Preparation: layer cake base Choko Mix Supreme
Chocolate layer cake mix for the quick and safe production of layer cake bases and cake rolls with great chocolate flavour.
This chocolate layer cake mix contains high-quality cocoa powder from Barry Callebaut, a specialist in the finest chocolates. It has a fine cocoa note with less bitterness.




Layer cake




Ø 26-28cm

Viennese

Layer cake

Ø 26-28cm


Lagkage roulade

4 pieces

30x40cm




Layer cake mix

400g

400g

400g

Eggs
300g
300g
400g
Water
40g
40g
40g
Sugar
-
-
60g
Butter
-
60g
-
Beat all ingredients together for 10 minutes with a fine whisk.
For the Wiener mix, mix in the dissolved fat at the end.

Bake the layer cake and the wienerbase at 200°C for about 30 minutes.
The roulades take about 7 minutes at 240°C.