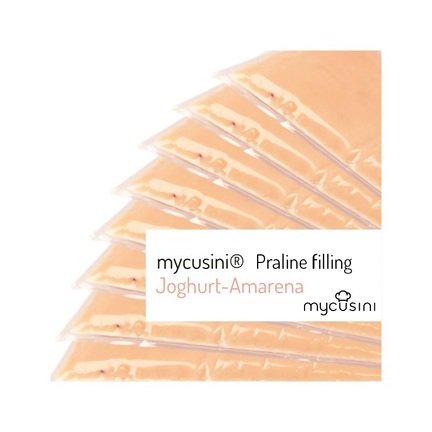 mycusini 3D praliné – filling Yoghurt Amarena x 8
€ 20,18
Item number: 10305
mycusini® 3D Praline Filling Yoghurt Amarena 8 x: Praline fillings for every occasion
8 x mycusini® 3D Praline Filling Irish Coffee Cream à 30 g

Always fresh, made for about 3-4 servings

Thanks to the practical design, clean work is guaranteed

Simply cut the tip and get started
Prices are incl. VAT
For the coffee fanatics
Combine with hollow chocolate shapes. The slight bitter note of the Irish Coffee Cream in combination with the "heaviness" of the mycusini® 3D Choco Dark find a great balance.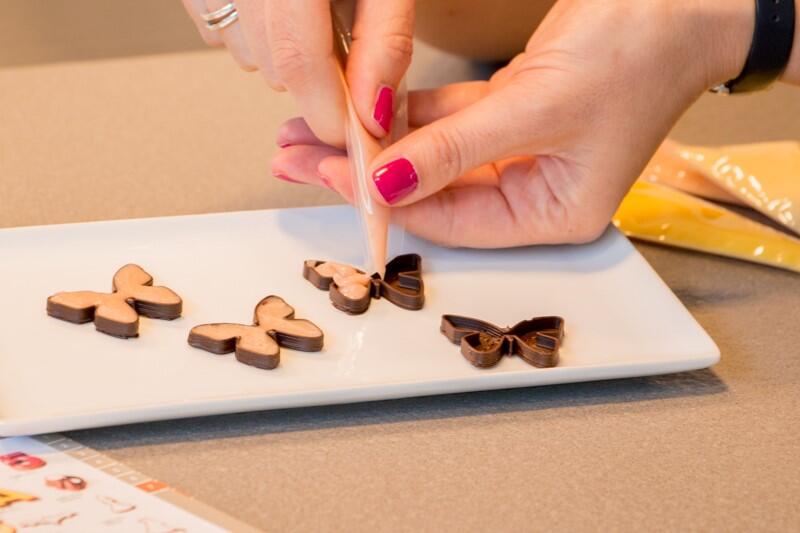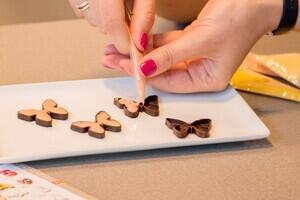 Always fresh
Opened praline fillings can only be kept for a few days. The packaging size of 30 g each has proven itself accordingly – freshness guaranteed.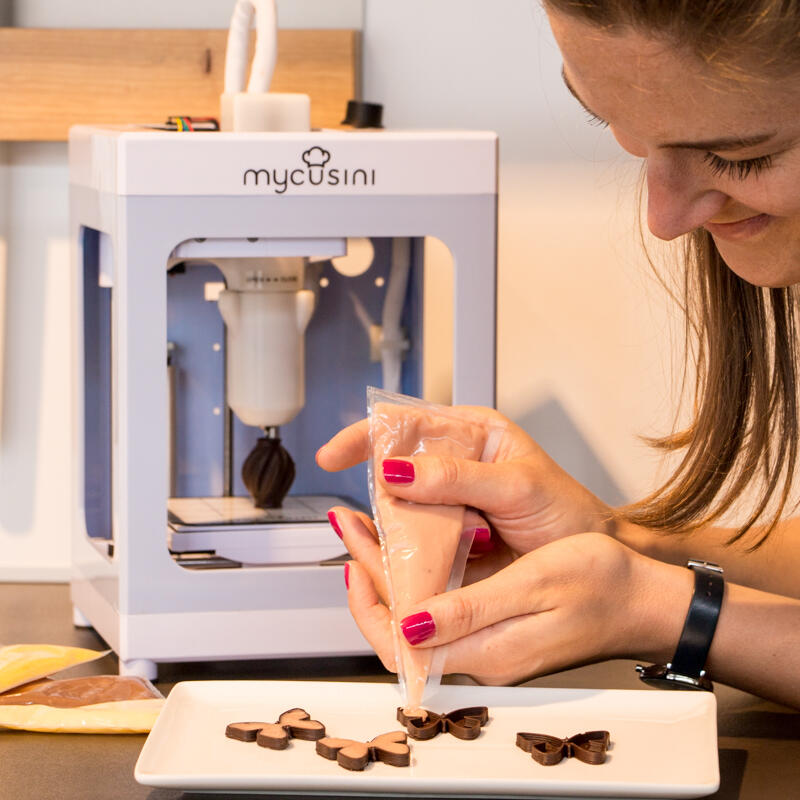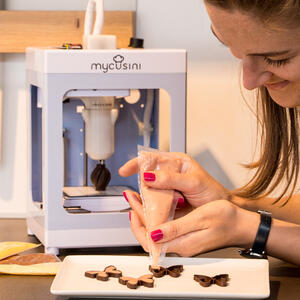 This is how it works
Simply warm the praline filling slightly in your hand and cut the tip with scissors. Here we go.
Expert tip: You can determine the size of the opening yourself. The more you cut, the larger the opening.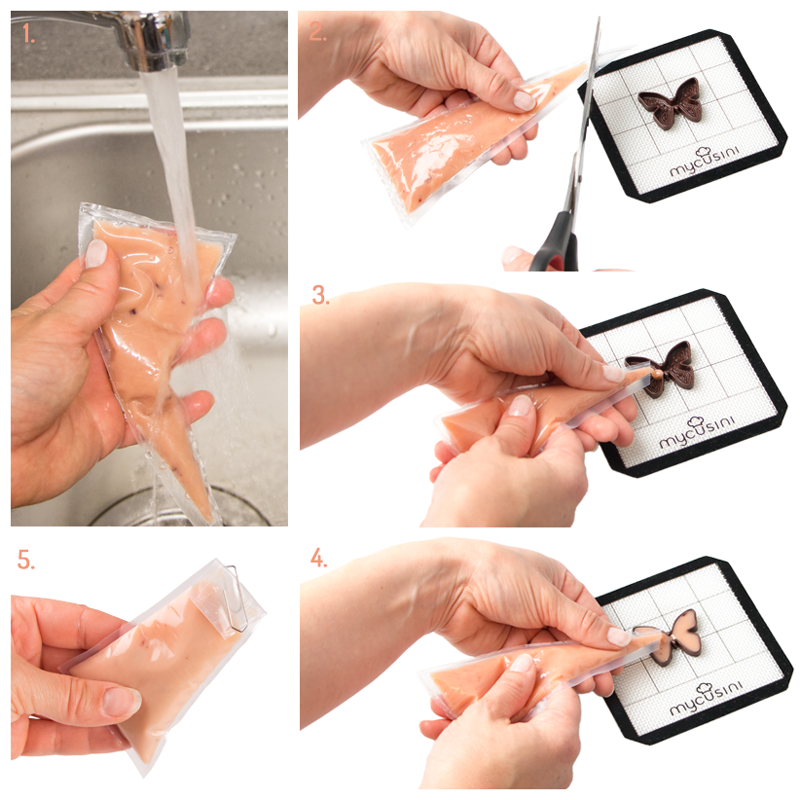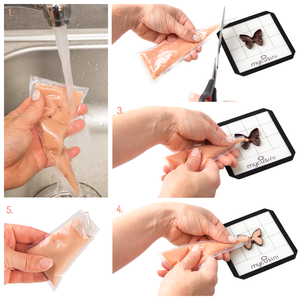 Finishing
Would you like to give away your homemade praline? You can find the right packaging in the form of a gift box for mycusini® 3D chocolates in our shop.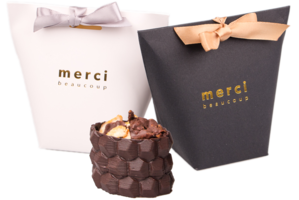 Name mycusini® 3D Praline Filling Irish Coffee Cream
Contents 8 x 30 g (=240 g)
Ingredients Sugar, Cocoa butter, Milk powder,Cocoa mass, Skimmed milk powder, Emulsifiers: Soya lecithin, Carrageenan, Cream, Glucose syrup, natural vanilla flavor, Invert sugar syrup, Irish Cream liqueur (0,7 %), condensed skim milk, Starch, Caramel sugar syrup, Salt.
May contain traces of eggs and nuts.
Processing instructions Temper and process truffle to +20 – 25°C.
Storage Please store in the fridge
Shelf life about 4 months in cool, dark storage
Nutritional information
Nutritional information per 100 g
Energy: 2029 kJ / 488 kcal
Fat: 34,7 g
of which saturates: 23,4 g
Carbohydrate: 35 g
of which sugar: 32,2 g
Protein: 7 g
Salt: 0,6 g
Customer reviews
Be the first to review this item