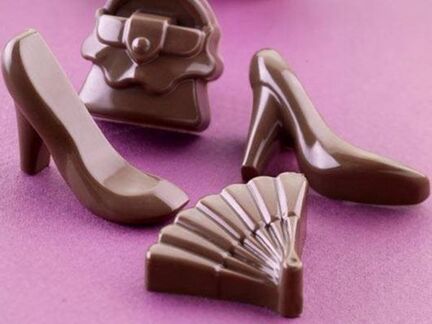 Silicone Praline Mould Fashion
49,50 DKK
Item number: MK16616
Silicone Mould for Sweets and Desserts

Weight: 0,29 kg.
Prices are incl. VAT
SILICONE MOULD FOR CHOCOLATES
Fashion, of the range Easy Choco, is the mould that allows you to give a girly touch to all your chocolate creations. The shapes vary between: fans, shoes and bags. The mould Fashion allows you to make 15 chocolates per mould. Inside the package you will find a very useful recipe to create perfect chocolates.

Freezer / blast freezer proof
Dishwasher safe
Ovn / mikrobølge bevis

Sizes: 41mm x 30mm x 12mm
Vol. Total: 96ml
Cavity: 14
Vol. Cavity: 7ml