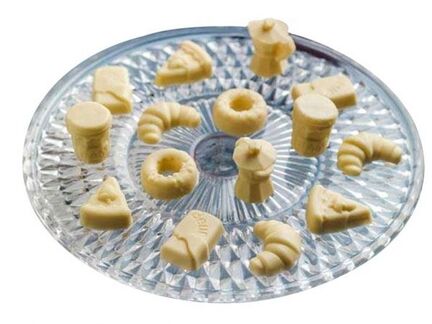 Silicone Praline Mould Good Morning
49,50 DKK
Item number: MK16617
Silicone Mould for Sweets and Desserts

Weight: 0,08 kg.
Prices are incl. VAT
SILICONE MOULD FOR CHOCOLATES
Good Morning, is the perfect mould to start your day in a nice way! The mould Good Morning allows you to make 12 shapes that resemble a typical breakfast: coffee moka, jam, biscuits, croissant and a piece of cake. Inside the package you will find a very useful recipe to create perfect chocolates.

Freezer / blast freezer proof
Dishwasher safe
Ovn / mikrobølge bevis

Sizes: 39mm x 24,5mm x 13mm
Vol. Total: 76ml
Cavity: 12
Vol. Cavity: 6ml