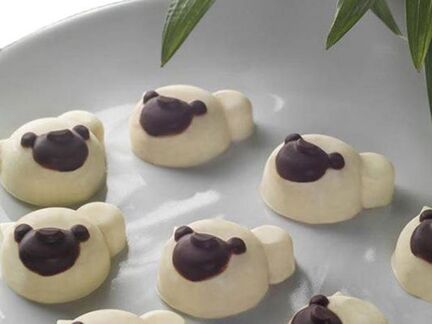 Silicone Praline Mould Panda
79,00 DKK
Item number: MK16607
Silicone Mould for Sweets and Desserts

Weight: 0,2 kg.
Prices are incl. VAT
SILICONE MOULD FOR CHOCOLATES
Chocopanda is the mould that will allow you to realize 24 funny chocolates shaped as pandas,which kids will love. The package includes besides the silicone mould, an Exclusive cook book that will give you precious advices for the realization of fantastic chocolates.

Freezer / blast freezer proof
Dishwasher safe
Ovn / mikrobølge bevis

Sizes: 183mm x 335mm x 18mm, Ø36
Vol. Total: 204ml
Cavity: 24
Vol. Cavity: 8,5ml