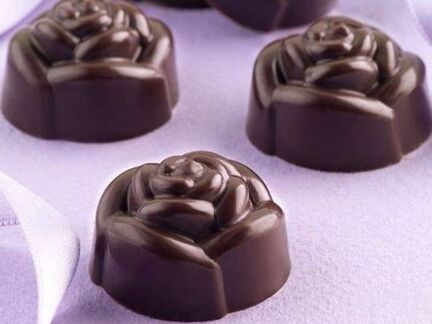 Silicone Praline Mould Rose
€ 7,42
Item number: 11151
Silicone Mould for Sweets and Desserts

Weight: 0,1 kg.
Prices are incl. VAT
Silicone mould, suitable for making pralines and mini desserts.

You can create perfect pralines or sophisticated mini desserts with this mould. Unique in its form due to it exclusive design.The moulds garantuee easy handling, flexibility, durability and robustness. You can use them in the oven as well as in the microwave or in fridge and freezer. The moulds are dish-washer proof.

Freezer / blast freezer proof
Dishwasher safe
Ovn / mikrobølge bevis

Size mould: 210x106x18mm
Size piece: 28mm Diameter; Height 17mm
Number of pieces: 3x5
Piece weight: approx. 7G