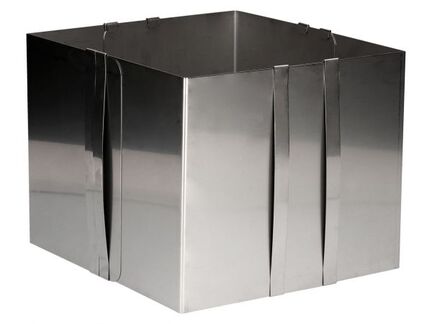 Square cake frame (adjustable), 20cm height
€ 21,12
€ 17,15
Item number: MK14932
High stainless steel frame for baking and inserting cakes

Weight: 1,32 kg.
Prices are incl. VAT
Rectangular frame for baking sheet cakes, sponge cake bases, pizza, etc.. Especially suitable for inserting fruit or cream cakes.

- infinitely adjustable
- Height: 20cm
- Length and width: 16x16cm to 28x28cm
- Material: stainless steel
- dishwasher safe

This professional cake frame is made of solid stainless steel and can therefore withstand even large cakes. The dimensions are variably adjustable.