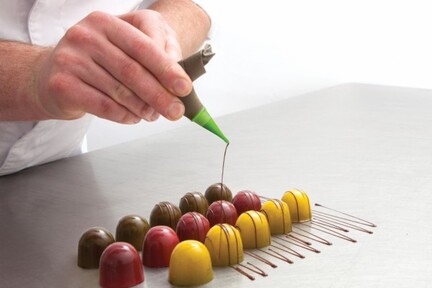 Sweetliner piping bag set
€ 8,26
€ 7,03
Item number: MK3110
Sweetliner piping bag set clear 10 pieces 21 × 12 cm

Weight: 0,03 kg.
Prices are incl. VAT
Sweetliner clear 10 pieces
Contents: 10 piping bags clear 21 x 12 cm, very fine nozzles with plastic flap
Material: Foodsafe
With the Sweetliner from "one way", working with royal icing becomes fluid
Chocolate and frosty are much more pleasant. The piping bags are very flexible and yet extremely stable because the bags are made with multi-layer film.
The Sweetliner can be filled in advance, stored in the refrigerator and heated in the microwave.
The Sweetliner is ideal for decorating pralines.